Bentley: Advancing Infrastructure
Around the world, engineers and architects, constructors and owner-operators are using Bentley's software solutions to accelerate project delivery and improve asset performance for the infrastructure that sustains our economy and our environment. Together, we are advancing infrastructure.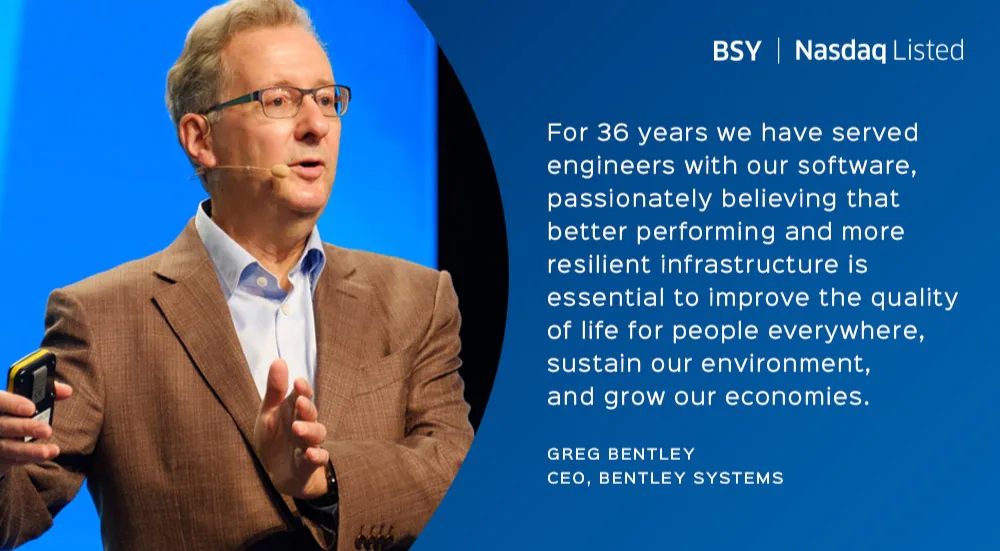 Support for Working Remotely Wherever You Are
We recognize that COVID-19 has changed how you and your organization get work done. The good news is that Bentley has your back! Our applications and cloud services are designed to help you work from anywhere. Whether you work for a large, globally dispersed design team or a small specialty firm, we provide many ways for you to collaborate and share information. Infrastructure design and construction is hard enough these days as we all juggle work and family, so trust a proven solution used by firms around that world that you can count on to get work done, wherever you need to be.
Keep your remote design teams productive with ProjectWise 365
Solutions for Advancing Infrastructure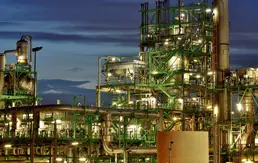 Confidently design any type of structure and share your synchronized model data among your design team by using one integrated set of applications. Complete your steel, concrete, timber, aluminum, and cold-formed steel projects, on time and in budget, regardless of complexity. Design structures anywhere in the world with confidence using over 90 international codes, reducing your team's need to learn multiple software applications.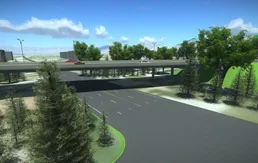 For more than three decades, Bentley has provided design and analysis products for civil engineering professionals and highway agencies around the world. Our software is used by U.S. Departments of Transportation, Canadian Ministries of Transportation, top transportation design firms, and municipal governments and transportation agencies around the world.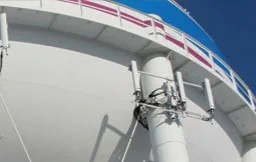 With OpenFlows WorkSuite, you can confidently plan, design, and operate water systems of any complexity. OpenFlows technologies combine real-time intelligence with spatial analytics, delivering visibility and insights to ensure optimal real-world outcomes. Enhance services levels, improve reliability and resiliency, and ensure safety by integrating Bentley's digital twin solutions. Make well-informed decisions in every part of the asset lifecycle.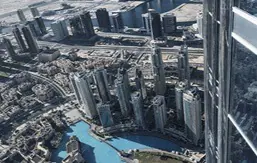 Quickly create accurate and economical 3D models for your structural steel, metal work, and reinforced concrete structures. Complete projects on time and in budget thanks to customizable user standards and the open working environment. Produce detailing such as stairs, handrails, ladders, and circular stairs. Receive automatic 2D drawings from your 3D model, including bills of materials, NC data, and PPS data.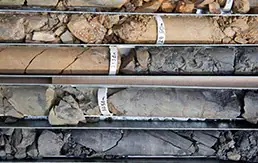 Increase productivity with centralized data management and reporting for geotechnical subsurface projects. Streamline processes, with accessible, interoperable data, for subsurface reporting for soils, borelogs, lab tests, and more.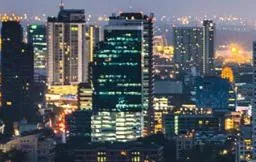 Easily produce high quality and economical designs for all your structural projects using various concrete, steel, and joist building materials. Design, analyze, and create documentation with ease for your building projects, saving time and money. Maximize your software investment with one fully integrated application suite offering complete building analysis, design, and drafting for both steel and concrete structures. Increase your productivity by eliminating tedious and time consuming tasks with RAM's practical applications.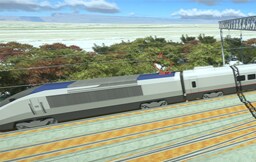 Bentley provides comprehensive track, station, yard, and overhead line electrification design to support all stages of rail design, from concept through construction, maintenance, and operations. OpenRail continues to expand on our deep experience in rail design. We offer applications that help redefine best practices for planning, design, and construction deliverables to drive the exchange of information throughout the project delivery lifecycle and across all team participants.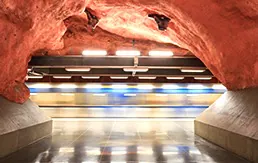 Conquer any geotechnical project with confidence using PLAXIS. Design and perform advanced finite element or limit equilibrium analysis of soil and rock deformation and stability, as well as soil structure interaction and groundwater and heat flow. You will have what it takes to handle advanced constitutive models for the simulation of the nonlinear and time-dependent behavior of soils.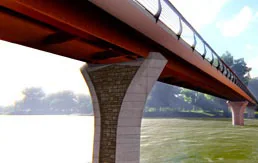 OpenBridge features advanced interoperability, allowing access to Bentley's civil application data, as well as a seamless connection to Bentley's bridge design and analysis applications. Project team members can take the conceptual model from OpenBridge Modeler into the design stage and move through the workflow by performing analysis and design including evaluation of construction work stages using Bentley's LEAP applications and RM Bridge, OpenRoads Designer, ProStructures, ProjectWise, and other applications.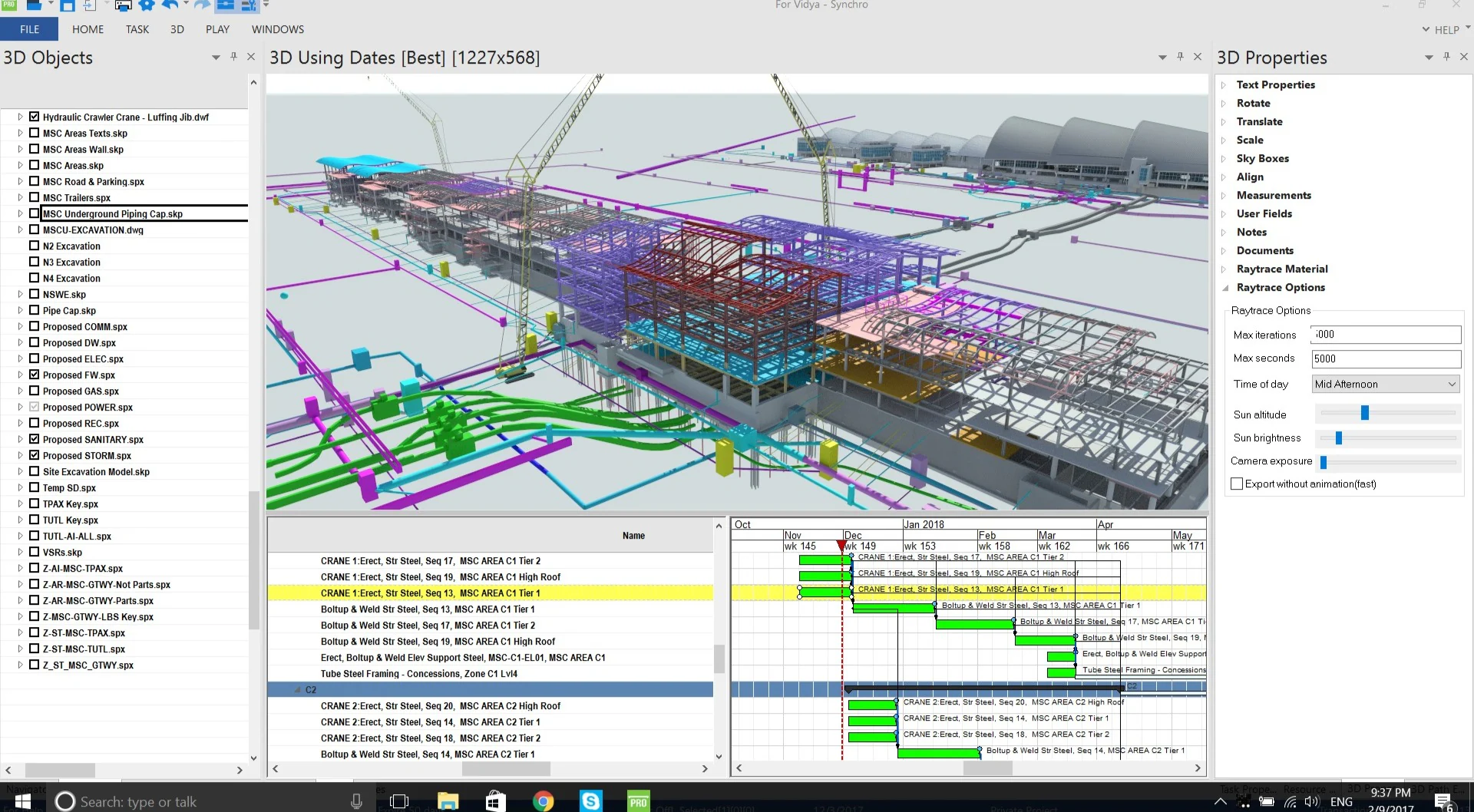 Close communication gaps between the field and office. Access real-time geo-referenced site reports, issues, safety observations and more in one place to speed collaboration and speed decisions.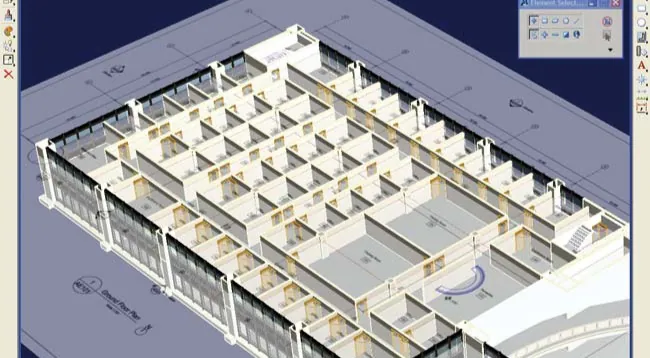 You need CAD software that can handle the scale of data demanded by infrastructure projects. Use MicroStation to generate efficient 2D and 3D drawings for any size data set.