Create, Analyze, Troubleshoot and Validate Multi-technology Circuits.
What's New in Automation Studio™ P7
Once more, Automation Studio™ P7 – Professional Edition pushes the 'Trade-Oriented' concept implemented in the software a step further, always with the same objective : achieve higher productivity with less effort. The designers, test and reliability specialists, trainers and maintenance technicians and engineers will all appreciate the new features and functions and add them to their toolbox essentials.
All-in-One Intuitive Software Solution for
Increased Engineering Productivity
Automation Studio™ provides a user-friendly platform with access to built-in component libraries to help accelerate your design process. With integrated simulation capabilities, we make it easy to quickly animate, analyze and validate your systems' performance.
All technologies can be linked together to create and simulate an entire machine.
A complete project/product lifecycle solution to optimize your entire workflow
Automation Studio™ is a unique design and simulation software covering all project/machine technologies including fluid power, electrical, controls, HMI and communications through the entire product lifecycle. It helps to easily combine these various technologies in order to design, document and simulate complete systems

Increase your productivity and reduce
product time-to-market
Whether you are involved in the design, training, sales, production or maintenance, Automation Studio™ can help your organization by improving quality, speeding up workflow and boosting productivity while simultaneously reducing costs and enhancing all aspects of project communication.
Digital Twins and Machine Knowledge Management

System Design & Engineering
Draw Your Schematics in No Time Using Automation StudioTM
Gain access to a complete set of libraries for fast & accurate design
Size your components to meet your design requirements
Use pre-configured manufacturers' products to significantly reduce prototyping time
Manage your circuit easily by creating layers, modifying line functions and adding linked references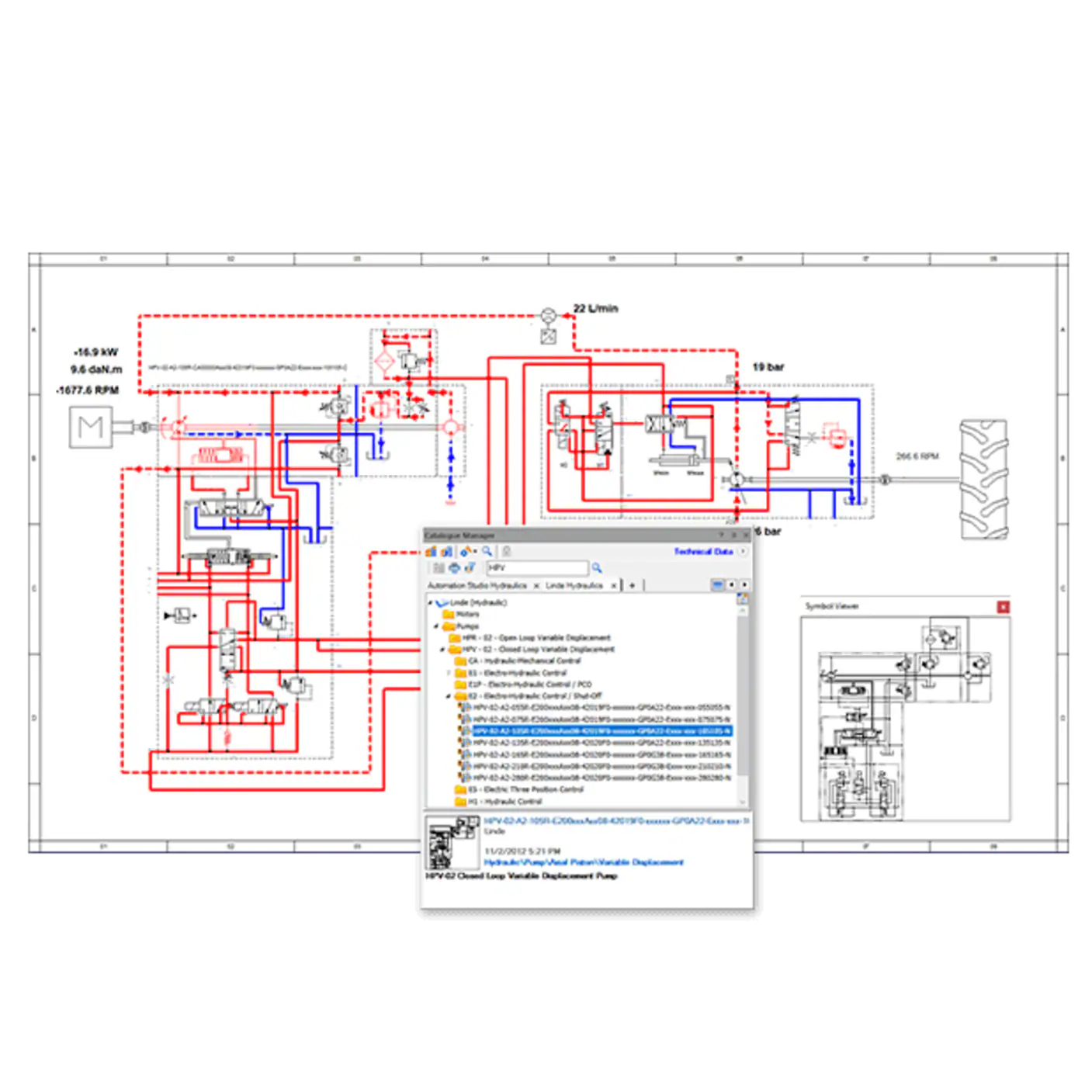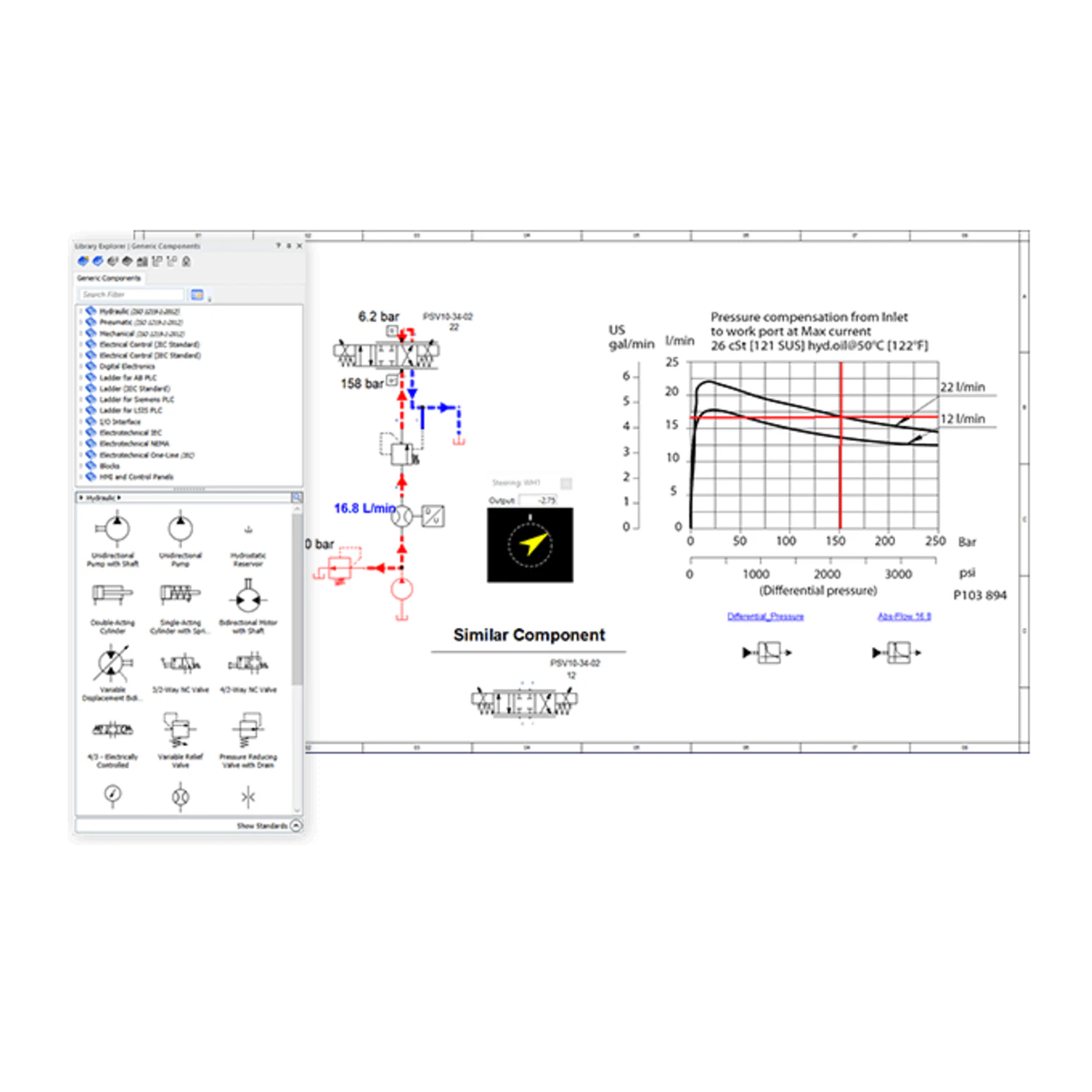 System Validation & Simulation
Monitor the Efficiency and Safety of Your Design in Operation
Start simulation early to optimize design and component selection
Validate your design using simulation with realistic animation
Analyze system behaviour using different analytical tools: dynamic Measuring Instruments, plotters, etc.
Validate Your Final Design Through Simulation and Automated Testing
Perform risk analysis through component failure simulation
Test your PLC with your virtual system using a standardized OPC connection
Test the limits of your system to validate your component choice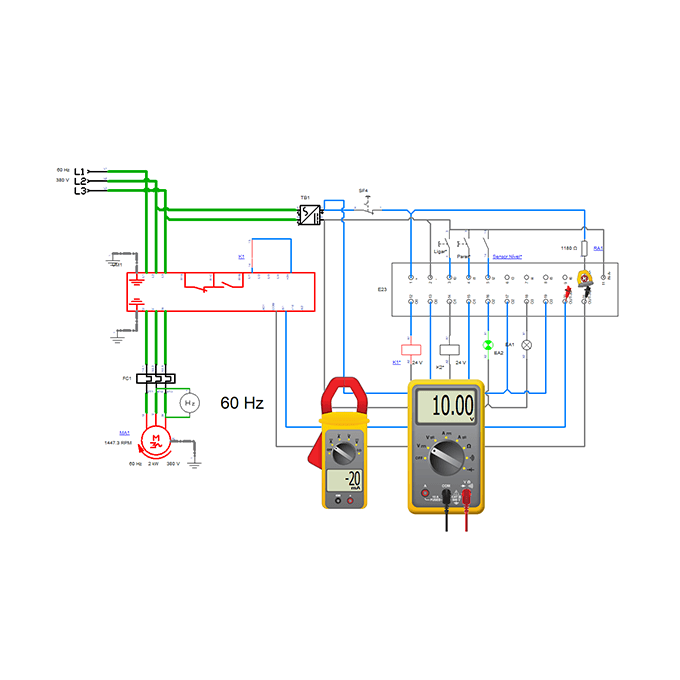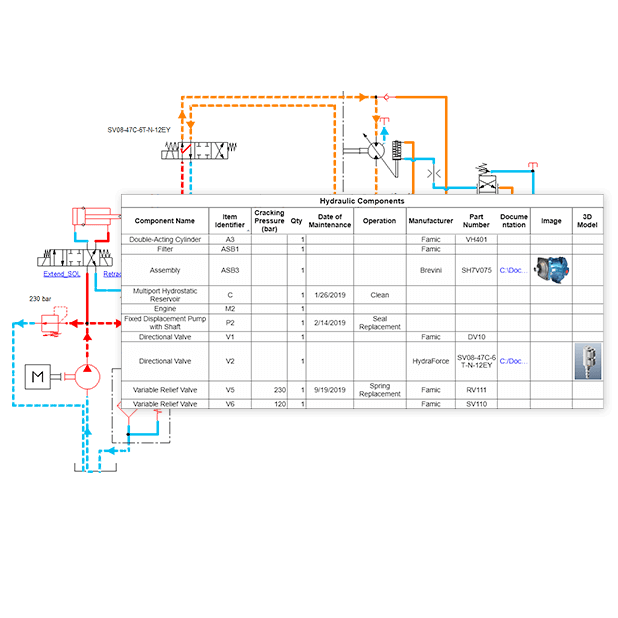 Centralize All Documentation Within Your Projects to Increase Productivity and Reduce Data Entry Errors
Standardize your documents at all levels using your corporate templates
Generate various types of dynamic reports: BOM, wire and cable lists, purchase lists, etc.
Export schematics and documents in various formats (PDF, DXF, TIFF) or simply share your design in read-only mode using the free Automation Studio™ – Viewer Edition
Connect with third-party solutions (PLM, ERP)
Technical and Machine-Oriented Training
Create a Variety of Lessons Focused on Understanding Your Machine's Systems
Demonstrate concepts, behaviour of individual components, functions up to the complete machine
Add HMI and 2D/3D animations to build an interactive training environment
Help trainees master operations and troubleshooting techniques before going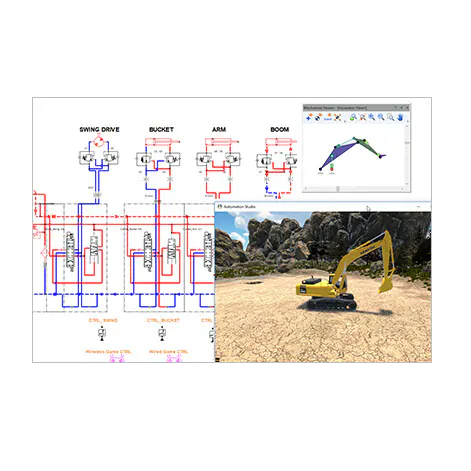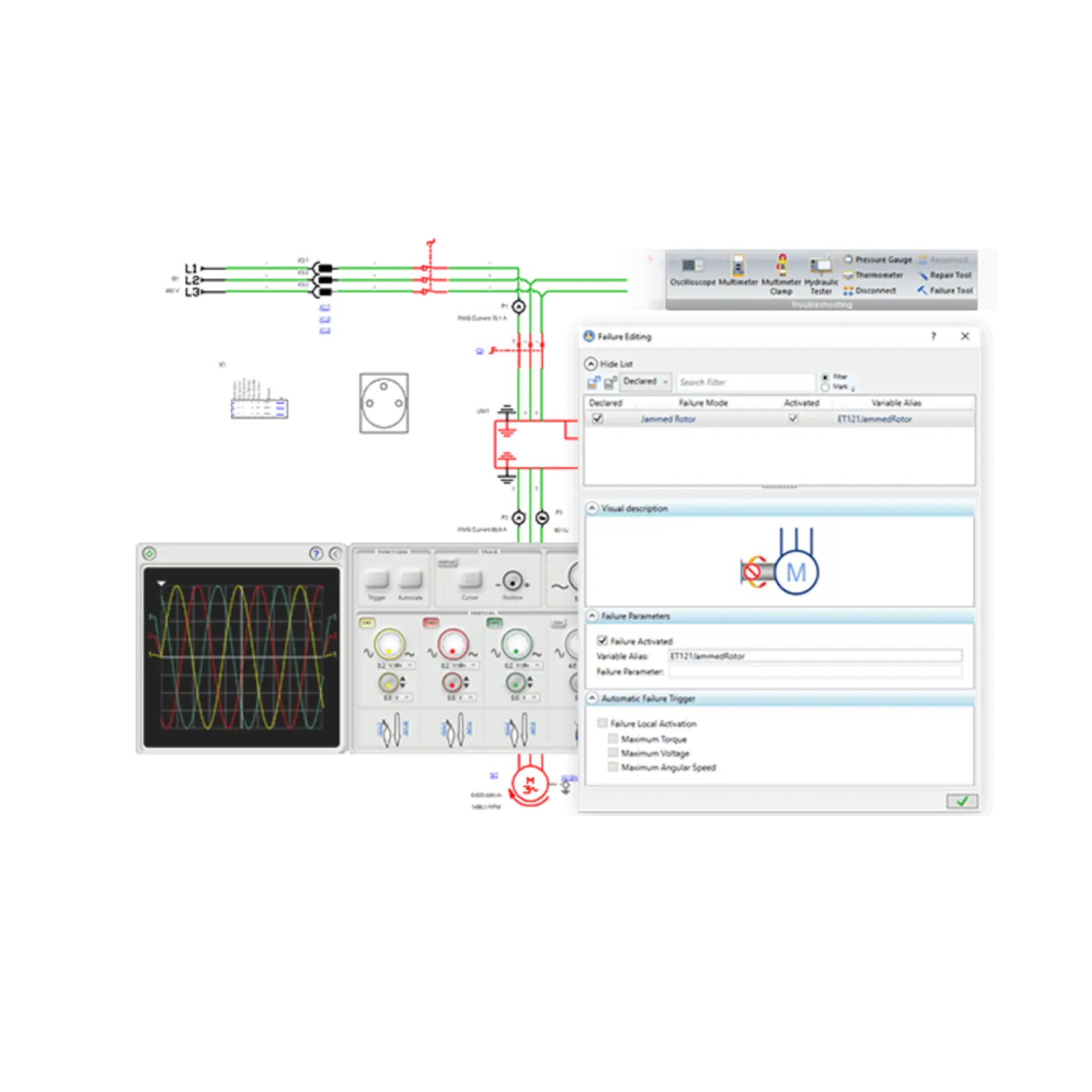 Maintenance and Diagnostics
Sharpen Your Maintenance Team's Skills
Create a real-life troubleshooting environment to easily perform "what-if" scenarios
Trigger built-in component failures and analyze the impact on the system
Reduce equipment downtime by performing quicker diagnostics and troubleshooting
Easily and quickly create high quality meaningful contents for technical publications to support any delivery method
Trade oriented tools to help you create high quality drawings in all technologies compliant with applicable international standards
Use layers, hyperlinks, tooltips, highlights features, virtual measuring instruments, etc. to illustrate the behavior of specific functions and to better communicate all aspects of the circuits of your machine
Use the simulation to produce animated partial or complete views combining different technologies into a single document
Insert texts, CAD objects, images, videos, etc. into your schematics to create complete documented circuits
Create interactive service manuals with references to component specifications
Use standards and templates to quickly convert engineering drawings into technical publications for training and maintenance
Create your schematics once and deliver them in the customers required language using the Translation Manager tool without duplication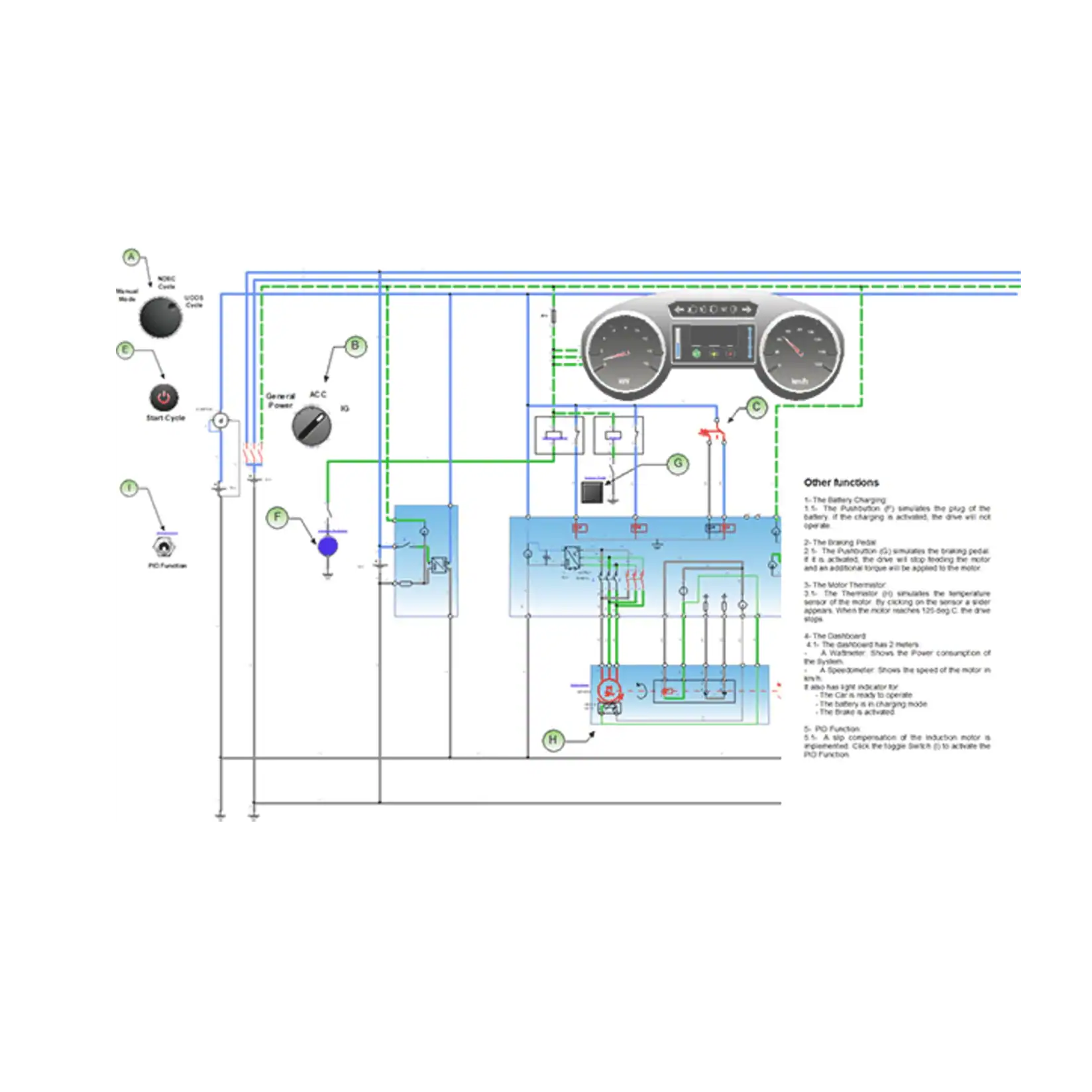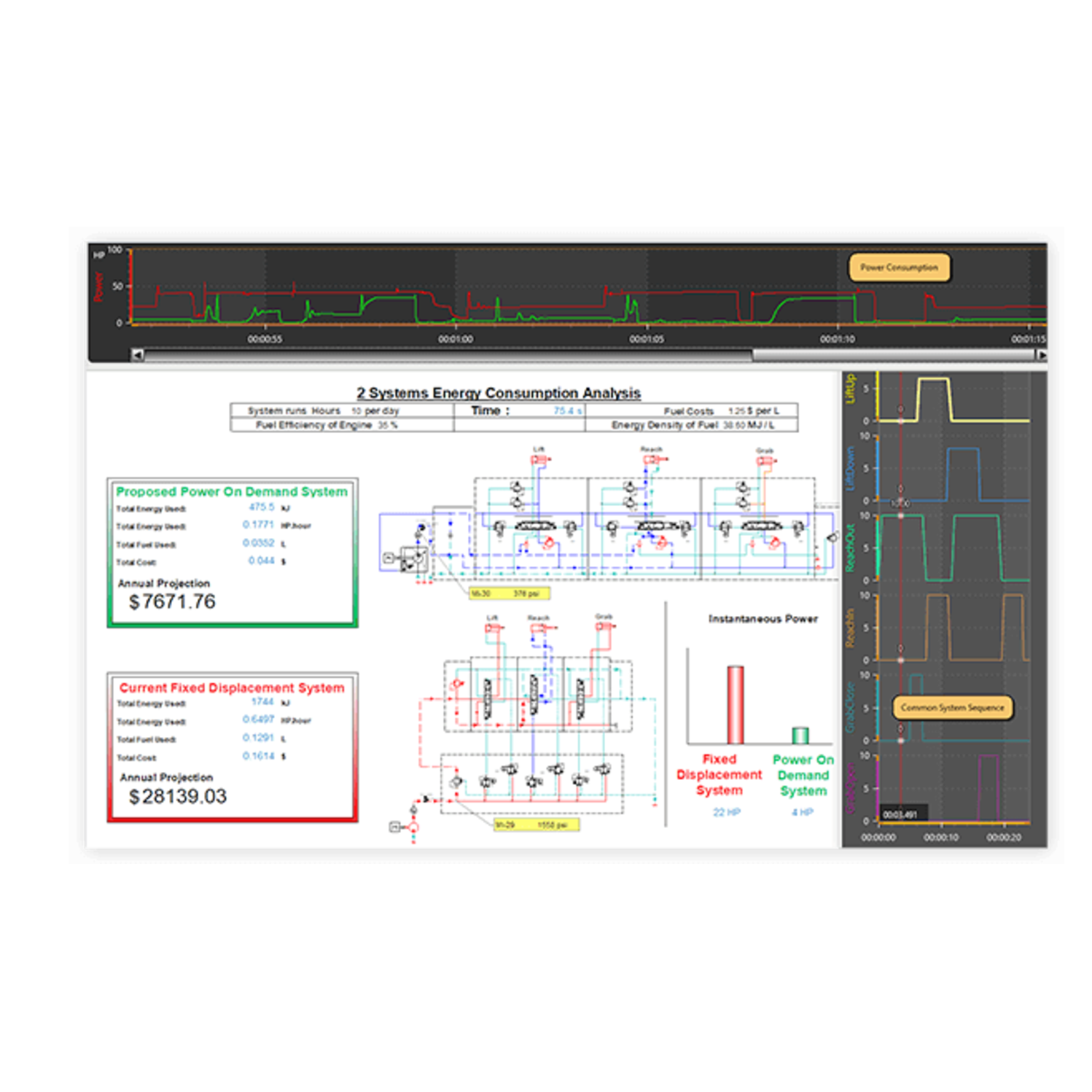 Your essential trade-oriented set of tools to quickly prototype solution concepts and to deliver outstanding presentations to your customers.
Quickly implement your customers' needs into comprehensive prototype
Save valuable communication time by showing your customers how your proof of concept responds to their needs
Adjust your prototype live with your customers to fit the performance requirements of their systems
Use the simulation and animation features to easily visualize and make the explanation of technical concepts accessible to your audience
Your Automation Studio™ prototype is the digital twin of the target solution: No need to write elaborate text to explain the technical aspects – it is self-explainable
Automation Studio™ Professional Edition – Features
Automation Studio™ offers a unique combination of user-friendly system design features, advanced engineering capabilities, dynamic and realistic simulation, comprehensive animation features and flexible documentation functions in one common environment.
It brings a new dimension that allows manufacturers, OEMs and end-users to optimize system implementation, deployment and maintenance.
Software Editions – Available Packages
Automation Studio™ Pro Edition
Includes both Design and Simulation capabilities. No limitations. Licenses can be configured specifically for your project requirements.
Automation Studio™ Pro – Design Edition
Allows only CAD functions without Simulation capabilities. Projects created can be simulated with either a Professional or Simulation Edition.
Automation Studio™ Pro – SIM Edition (Simulation)
Allows to simulate, in read-only mode, projects created via the Professional or the Design Edition. This Simulation Edition doesn't allow to create or modify a project.